Home Watch is a visual inspection of a home or property, looking for obvious issues.
Home Watch of CT, LLC is a 100% family owned and operated business providing services assisting part-time residents in Connecticut. We become our client's local contact serving as their eyes and ears when they are away from their homes
Whether you travel often, move seasonally, or are away for periods due to work, you can have peace of mind knowing that Home Watch of CT is your advocate, watching out for your home while you are away.
Our primary service is the Basic Home Watch Service. This service is based on weekly or bi-weekly visits, in which we visually check for obvious issues with the intent on catching them before they become large and costly. This is a complete interior and exterior visual inspection of your house and property which includes looking for damage, water leaks, mold, pests and cold/heat induced issues, to name a few.
As your local contact, we are available 24/7 to act as Key Holders when you need to have us give others access. We can help you by meeting deliveries, which are then safely put in the house. We can also monitor during installations. For those with alarm systems, we offer 24/7 Alarm Response Services where we work as your local representative and will act on your behalf when your alarm goes off.
We offer a list of Concierge Services to assist you whether you are in-residence or not. These range from seasonal Opening & Arrival Preparation services to Closing services after you have left for the season. Throughout the storm season, clients can join our Storm List where we will make Pre and Post-Storm Inspections during any major weather event. We also offer pre-stocking, errand running and for those looking for more custom services, please take a look at the 'Services' page or else just ask!
Using a Home Watch Service assists in…
Ensuring your peace of mind via regular visits and reporting. No more fearing the unknown!
Using proactive visits to catch issues before they become large and costly.
Preventing you from coming home to a disaster requiring urgent work which might displace you for weeks.
Protecting you and your investment via professional services that are accredited, insured and bonded!
Eliminate the need to wait until you are in-residence to have all your repair and maintenance workers do their annual cleanings / inspections.
Have spring cleaning completed by your cleaning service before you even step foot in the house.
Have the house opened for the season, so when you arrive, you can immediately relax.
Have your residence stocked so you don't spend your first few days shopping and unpacking.
Trust that your home is being watched during severe weather, frigid temperatures and storms, all while you are away.
Don't be woken by smoke detectors due to low battery levels.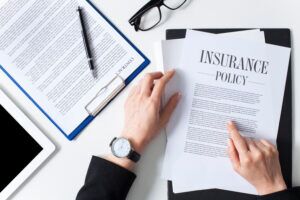 Insurance Fact: Did You Know?
The most frequent and costly claim to insurers in Connecticut is frozen and burst pipes. This is why most policies have a "Duty of Reasonable Care" clause, which protects the insurer from paying out to policy holders that have not "sufficiently taken all reasonable steps and precautions to prevent accidents or losses to the property insured".
Regular checks by Home Watch of CT, LLC effectively shows that you have taken steps to prevent accidents and losses, which in-turn, deters the potential of a denied claim from ever being an issue.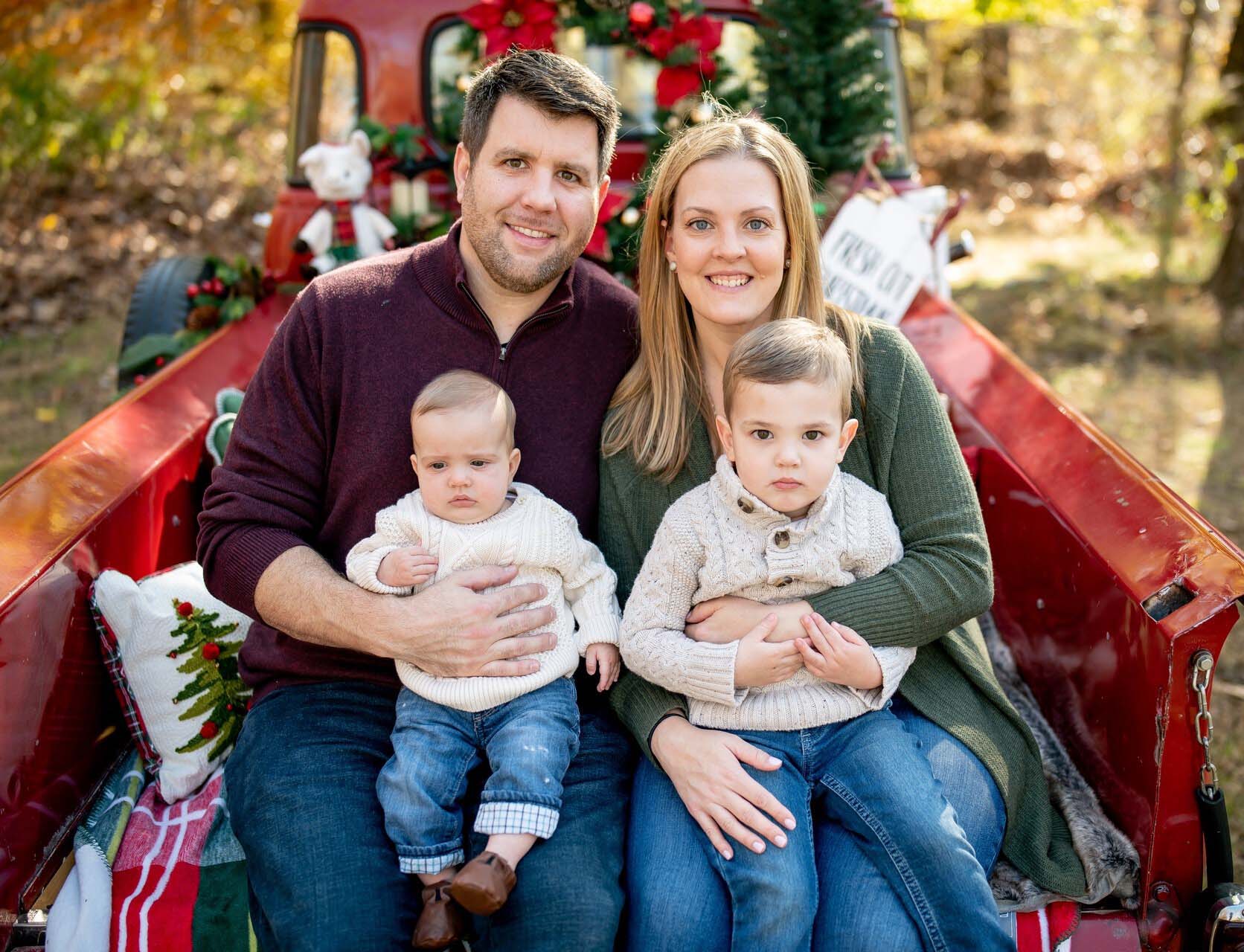 Brad & Emily Herget
Owners
Having grown up locally, our family moved back from Boston in 2018 to raise our two young boys in a small town surrounded by family and friends. While the local area continues to increase in part-time residents, we noticed that there was a lack of home watch services to assist them while away. This was the foundation of why we decided to create Home Watch of CT, LLC. As we continue to expand this business, it had allowed us to be more involved with the community. Please see our 'About' page for more information about our company and the people who are part of it.
National Home Watch Association

Accreditation
1. What is a Home Watch Service?
The National Home Watch Association defines it as "a visual inspection of a home or property, looking for obvious issues." A Home Watch service is designed to give you peace of mind while you are away from your home. Your home is inspected by professionals looking for any potential problems. Home Watch of CT, LLC designs a checklist based on your individual needs and concerns. If a situation does arise, you will be notified so the problem can be dealt with in an efficient and cost-effective manner.
2. Are you a house sitter or house sitting service?
We are not a house sitter. The main service for Home Watch of CT includes periodic visits to your home where we follow a specific and mutually agreed upon checklist. We are in your home for less than an hour per visit and take great pride in making sure your home is as you left it for your return. House sitters live in your house with 24/7 access to everything in your home. They are rarely insured or bonded in the same manner that our services are.
3. We already have an alarm company or neighborhood watch program, what value do you add?
We are not an alarm or security company. An alarm company monitors entry and alarms but they do not monitor potential problems that can occur due to broken pipes, mold, pests or other weather related concerns. We identify those problems or the possibility of their occurrence and notify you to offer guidance and recommendations during detailed interior and exterior inspections of your home. Neighborhood watch programs differ even more, as they are passive by nature with their core function geared solely around crime prevention. They offer no problem provention in the care and upkeep of your home. Although we are not a replacement for either one of those services, we are a good compliment. With Home Watch of CT's optional Alarm Response Services, when an alarm call does occur and you are out of town, we will answer the call as your local contact and representative and meet the local law enforcement to give them entry to the property to ensure its safety.